Siberia—On the Lake Baikal Trail
For the last five years I've been going to Siberia at the invitation of the Great Baikal Trail Association to assist volunteer crews constructing a network of pathways that may someday encircle one of the world's largest and most beautiful lakes. Here's my photo essay of my first journey there, early autumn of 2008.
Shopping district of Irkutsk, the largest city near Lake Baikal
Epiphany Cathedral – Russian Orthodox Church – Irkutsk
Lake Baikal. Four hundred miles long, a mile deep, 30 million years old, 20% of the world's fresh water.
Tomato vending Russian babushka.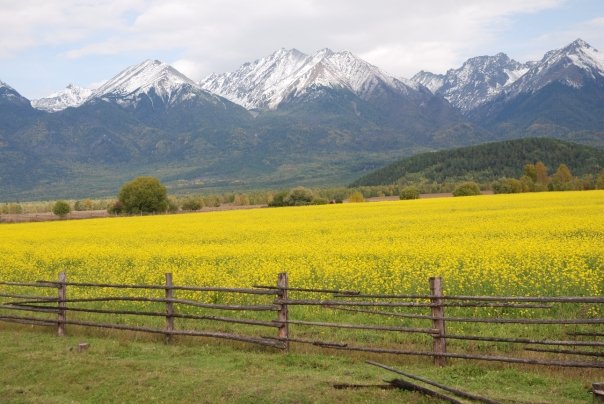 The Sayan Mountain Range separates Mongolia from the southern shores of Lake Baikal.
Modes of transport traditional and modern use the Siberian roads.
. Siberian farmers bringing in a harvest of hay.
The beginning of the firewood supply for upcoming winter warmth.
Volunteers of the Great Baikal Trail Association construct a new route near the village of Arshan.
Buddhist prayer flags fly in a forest near Arshan.
Footbridge over the Kyngyrga River.
Trail work with Siberian colleagues Natasha Lushkova and Roma Chubakov.
Svetlana Shokanova, a wonderful friend with roots in both Siberia and Seattle.
Hiking the Great Baikal Trail north of Listvyanka.
Camping on the shores of Lake Baikal.
Cooking stew over an open fire – Siberian style.
The eastern shore of Lake Baikal with the Svyatoy Nos Peninsula in the background.
Roma Chubakov leading the way.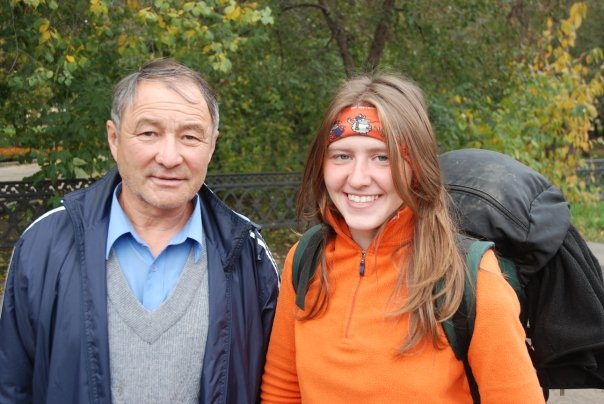 Michail Mangaskin and Anya Belova, volunteers with the Great Baikal Trail Association.
Dog along the trail. I'd say a husky. A Siberian husky. But that's just a guess.
On the shores of Lake Baikal.