NEPAL AND MT. EVEREST
Everest, the world's highest mountain, has long held a fascination for me. I've been in the vicinity of Everest twice, and both times with climbers who have become woven into the history and lore of the peak – in 1993 with Scott Fischer and 2011 with Wally Berg. It is a fantastic journey, some of it captured here in a small handful of slides.
Boudhanath Buddhist Stupa – Kathmandu
Thamel District – Kathmandu
Dunbar Square – Kathmandu
Musical instrument maker – Kathmandu
Garden of Dreams – Kathmandu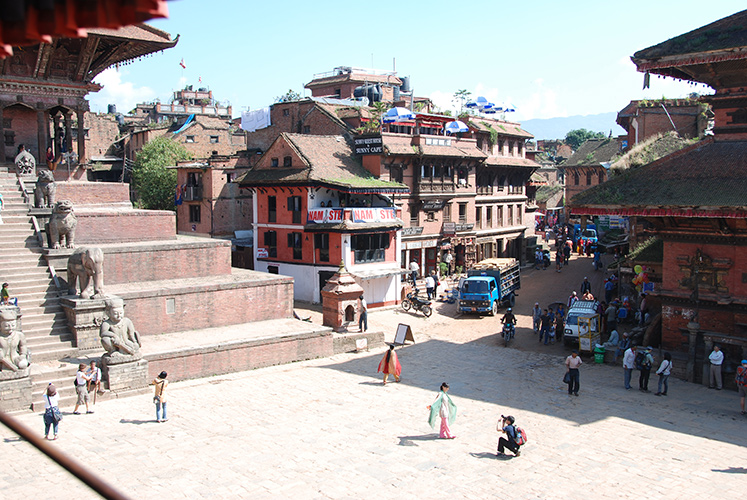 Hindu Sadhus – Pashupatinath
The flight from Kathmandu to Lukla
Lukla airstrip – 9,000 feet elevation, no room for pilot error
Beginning of Everest Base Camp trek
Trailside boulder carved with Buddhist prayers
Bridge over Dudh Kosi River to Phakding
Wally Berg visits with yak herder Nim Phuti Sherpa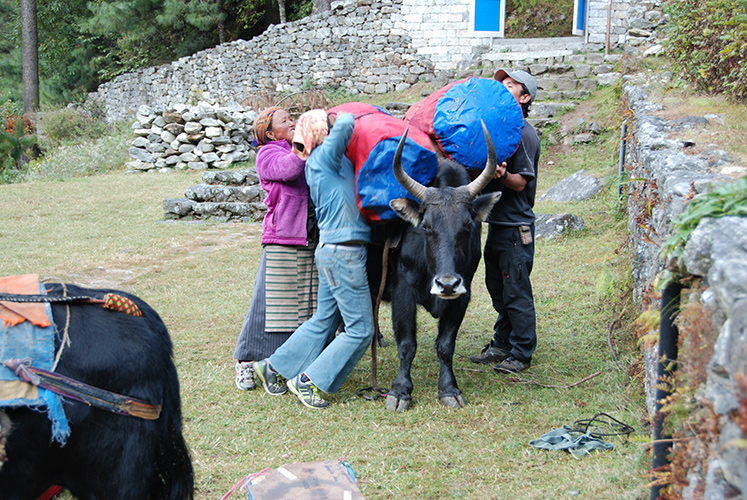 Yaksters loading up for the day's trek
Brilliant stone work on trails used only by people and yaks
Imja Khola suspension bridge with prayer flags
Yaks on suspension bridge
Sherpa boys with trekking pole
Sherpa girls with homework
Prayer wheels along the trail
Sherpa and granddaughter turn a prayer wheel
Open air market in Namche Bazaar
Namche Bazaar, 11,000 feet elevation. Sherpa center of Khumbu region.
Everest summit (center left) from above Namche Bazaar
Hiking the high trail to Thame
Buddhist nuns folding cloth
Lama Geshe offers a blessing at Pangboche to an Everest trekker
Patties of yak dung dry on a rock, to be used later as fuel in Sherpa stoves
Climbing above Pheriche at 14,000 feet
Yaks coming down from the Khumbu Glacier
Tukla, a waystation on the hike up the Khumbu.
The chorten honoring climber Scott Fischer, who died on Everest in 1996.
Everest at sunset from Gorak Shep.
A reading break on the way to Base Camp. With Jayta Rai and Mingma Sherpa.
High in the Khumbu, nearing the end of the trail.
Everest Base Camp. 17,500 feet elevation.
Mt. Everest from Kala Pattar.